Seminar
Sacred Heart Institute for Sustainable Futures will begin a lecture series, open to the public. Please check back for dates and times.
Japanese Classes
Japanese classes are intended for foreign residents living in the community, with the aim to improve Japanese communication skills.
Introduction to disaster relief volunteers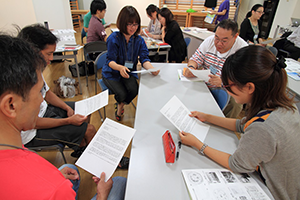 With the cooperation of Peace Boat Volunteer Center, we will build our knowledge on disaster support systems.