Sacred Heart Institute for Sustainable Futures will begin a lecture series, open to the public. Please check back for dates and times.
映画上映会

(日本語) 「よりよい未来のために」地球規模の課題を映画で「観る」そして「知る」ことから、明日の一歩につなげていきましょう。グローバル共生所所員が、学生のみなさんと共有したい映画を厳選してお届けします。
(日本語) 【本学学生限定】オンラインで映画を観よう!10月11月公開!!
Date:(日本語) 毎月開催中
Japanese Classes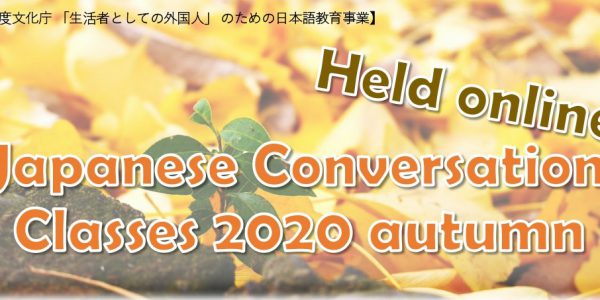 Japanese classes are intended for foreign residents living in the community, with the aim to improve Japanese communication skills.
Japanese Conversation Classes 2020 autumn
Date:(日本語) 2020年9月28日(月)~12月7日(月) 10 classes in total