Photo exhibition "I am 8 years old, my occupation is a domestic worker."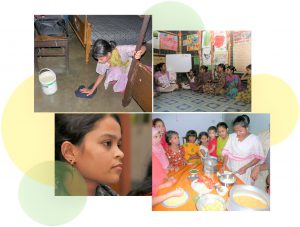 It is estimated that there are 420,000 children of "domestic workers" in Bangladesh. 80 % of them are girls, and most of them live and work in the homes of their employers, away from their parents.
In this photo exhibition, we would like to think with you about what we can do to solve the problem of child labor through the images of these children.
Period: February 21, 2022 (Mon) – April 28, 2022 (Thu)
Place: Special Exhibition Room, BE*hive, Building 4/the Seishin Global Plaza
University of the Sacred Heart, Tokyo
Hours: Monday – Saturday, 10:00 a.m. – 5:00 p.m. (Closed on Sundays and holidays)
Admission: Free
*Please check "the BE*hive Open/Closed Information" on the top page for temporary closures.
cooperation by:SHAPLA NEER = Citizens' Committee in Japan for Overseas Support
<SHAPLA NEER = Citizens' Committee in Japan for Overseas Support HP>