In conjunction with the exhibition "A Global Outlook on the 'Birth of Life' -Towards a society where we can make our own choices- which opens on October 13th, we will hold a photo exhibition in the Special Exhibition Room, "Birth, Birth, Birth!".
"Birth,Birth,Birth!" Kawai Ran(Birth Journalist/Photographer)and Ezure Maki (Photographer)
We are two photographers who have been capturing new lives and the people who welcome them. We have exhibited our pictures at hospitals, schools, and other places. In today's Japan, it is difficult to have children. That is why we hope that through our photographs, many people will cherish the world where people hold their children in their arms for the first time, and where everyone's life begins.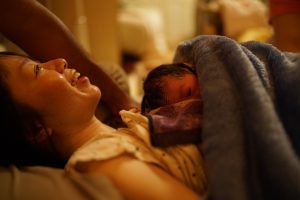 ◆Period: Thursday, October 13th ,2022 to Saturday, January 28th, 2023
◆Place: BE*hive Spacial Exhibiton Room, Sacred Heart Global Plaza (Building No. 4) University of the Sacred Heart organized by the Sacred Heart Institute for Sustainable Futures (SHISF)
◆Time: Monday – Saturday 10:00a.m.-5:00p.m. (Closed on Sundays and holidays)
◆Admission: Free
*Photography is allowed in all areas of the venue except for one wall. Please refrain from taking pictures on the wall marked "No Photography" on the left as you enter.