In this column, we will introduce several BE*hive exhibitions.
This time we will introduce, B section "Displaced People in Africa – Tanzania –"
Here, we present lives of Nyaruguse refugee camp in Tanzania and backgrounds of Refugees from Congo and Burundi. There are few opportunities to know distant African countries by TV or newspaper in Japan, but we can see that there are many refugees and displaced people in this area.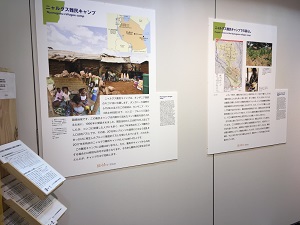 In this section, you can see an eye-catching music instrument from Africa. Let's try them.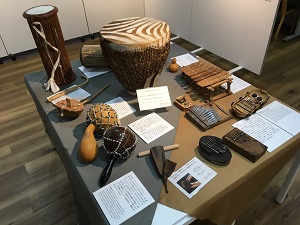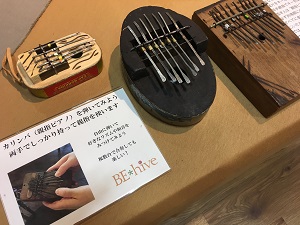 Strong drum sounds like the African land, Kalimba  sounds like laughter of women in the market.
Soccer is popular in Africa and in 2010, the World Cup was held in South Africa. Of course, children in refugee camps love soccer. Handmade soccer balls and uniforms from several countries in Africa are displayed.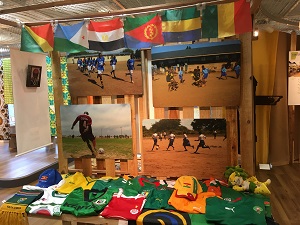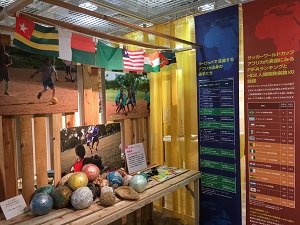 By knowing Africa through cultures and sports such as musical instruments and football, you can feel more familiar to African Refugees.
Next time, we will introduce Digital audio display as first appearance of BE*hive exhibition.

(BE*hive staff,  Kimura)