In this column, we will introduce several BE*hive exhibitions.
This time we will introduce, D section "Myanmar and Rohingya people".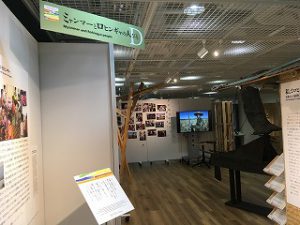 Myanmar is ethnically diverse and they have fostered their own culture .
In section D, we present pictures and videos of their lives.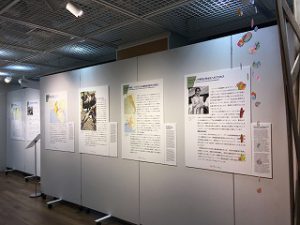 On the other hand, criticism from the international community to the government of Myanmar is rising over measures to Rohingya. We touch on the background of various opinions, and exhibit Rohingya from several perspectives such as history and religion.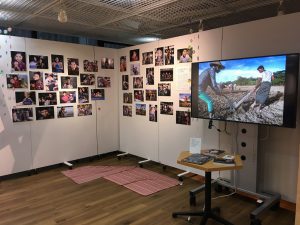 Photographs of Rohingya people, taken by the photographer Mr.Masashi Mitsui, are exhibited. You can also see those pictures in the slideshow on the monitor screen.
You will be enchanted by a wonderful smile of children living under the harsh circumstances, and a strong figure of men.
Next time, we will introduce the Digital audio display "Transforming Arms into Art".