In this column, we introduce several BE*hive exhibitions.
This time we introduce Digital audio display 2 "Transforming Arms into Art"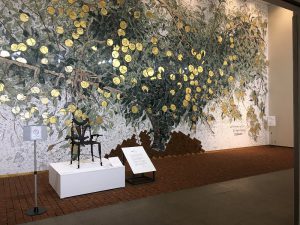 Entering the main entrance of Sacred Heart Building 4 (Global Plaza), you can see an Armchair in front of the mural painting "Le Pommier d'Or".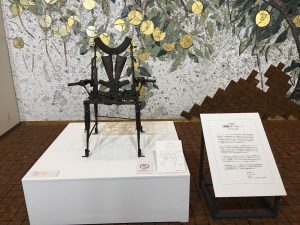 Looking carefully, this chair consists of parts making up the gun. This is called "Arms Art", a work made by TAE Project (Transforming Arms into Plowshares) in Mozambique. This project is to replace weapons left in the country with agricultural tools and to make art by using those weapons in Mozambique, where civil war continued.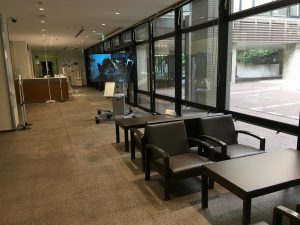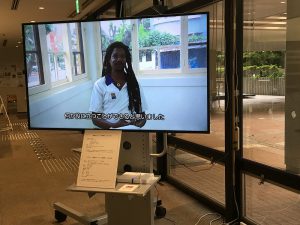 On the opposite of the mural painting, you can see a video of Mozambique people making arms art and an interview of Ms. Takeuchi, director of Ehime Global Network, which supports TAE project in Japan. While watching the actual arms art, you can think about the message from the author.
Next, we will introduce Section F: "Our Activities"
(BE*hive staff, Kimura)