In this column, we have introduced contents of BE*hive exhibition.
This time, we will introduce G-Corner Special Exhibition, "Transforming Arms into Art".
It will continue by March 15th, 2019.
The G-Corner is at the end from the BE*hive entrance.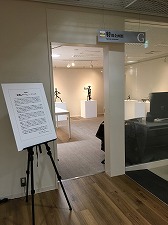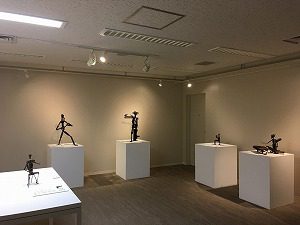 Here you can see 5 works (weapon art) produced from weapons collected in Mozambique in the southeastern part of Africa. We got special cooperation from the National Museum of Ethnology (2 works), Ehime Global Network (2 works), Mr. Akiyo Aminaka of IDE-JETRO (1 work). You can actually touch one of them.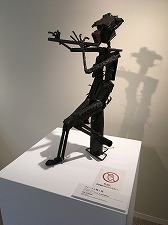 When you see each work closely, you can see that various parts of weapons, such as handguns, are combined together. You may be surprised that each work is made very delicately, such as the shape of a finger with a flute.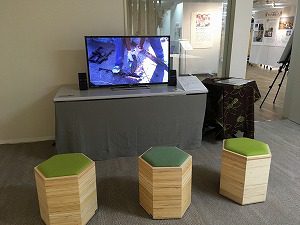 Within the exhibition space, you can also see how the weapon art is being created (movies).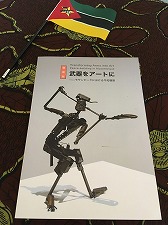 Through the work, I hope you will feel the wish in art work of peacebuilding in Mozambique and African people seeking for a peaceful future after civil war.
Next, we will introduce workshop utilizing exhibits.
(BE*hive staff Kimura)