In this column, we will introduce several BE*hive activities
As we have introduced in the D corner "Myanmar and Rohingya people" before,

photographs of Rohingya people and "Country of cool handsome men"(photo book), taken by the photographer Mr.Masashi Mitsui, are exhibited.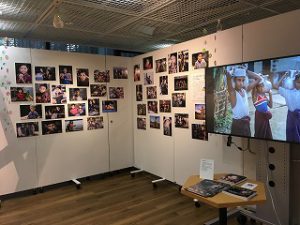 Today, we have a great news!
Mr. Masashi Mitsui received Nikkei National Geographic Photography Award 2018 • Grand prix for "Our Land ~ Life of Rohingya left behind".
Congratulation!
*For details, see the following
.https://natgeo.nikkeibp.co.jp/atcl/photo/15/011800001/011700018/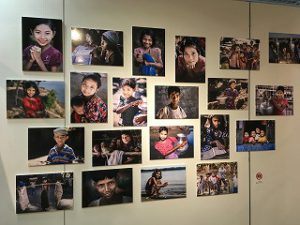 Mr.Mitsui's photos bring us charming smiles of Rohingya children.
He said "Children in the village have toughness to survive even in harsh environments. I was enchanted by their smiles and charming eyes"(from the panel).These photos come up from their respects to each other.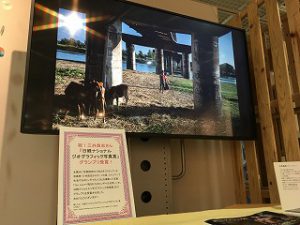 Other Photo-books:
"Taking pictures is being in love with someone. " (Raichosha, 2014)
"Country of cool handsome men " (Raichosha, 2015)
Please look into the world of Myanmar and Bangladesh through Mr. Mitsui's eyes.
* In addition, taking photography of Mr. Mitsui's exhibited work is prohibited. This time, the staff is taking special shots for introduction.
(BE*hive staff Kimura)